Working...

Parent-Teacher Conferences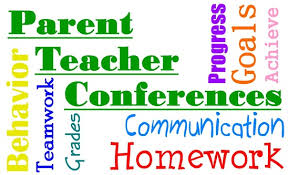 March 14 and 15, 2019
West Central District #235 Parent-Teacher Conferences are coming up! Conferences will be held on Thursday, March 14, 2019 from 4 PM to 7:30 PM. On Friday, March 15, 2019 conferences will be held from 8 AM to 12 Noon.
At the Elementary School - parents are asked to return the sign-up sheets or call the office to schedule an appointment. Confirmation slips will be sent home with the student prior to the conference date.
At the Middle School - some appointments have been set-up and we look forward to seeing parents at those appointed times. Otherwise, no appointments are necessary and we encourage you to stop in and meet with your child's teachers during the times listed.
At the High School -

no appointments needed. Please stop in during the conference times to meet with your child's teachers.
Parent/Teacher Conferences are an opportunity to establish strong, clear communication between parents/guardians and teachers. We look forward to working together in order to become more effective in helping your child reach their full potential.