Working...

WCHS Coop Student Activities
Cooperative Education students at WCHS are keeping themselves very busy.
Cooperative education student Logan is currently working at the Henderson County Sheriff's Office in Oquawka. Logan's career goal is to work in law enforcement or fire service. He recently earned his Emergency Medical Responder certification and trains and responds with Gladstone Fire and Ambulance when he can. He enjoys going to the Sheriff's office daily, often going even when there is no school. He especially enjoys helping the employees, and looks forward to the fact that every day is different and busy at the sheriff's office.
Chris has been able to spend his afternoons this year on the job through co-op. He began the cooperative education year working with John and Sharon Graham where he assisted with equipment maintenance, general farm work, and groundskeeping. When his age allowed, he then began work at CGB, where he hopes to make his job long term. He has very much enjoyed his work for Graham's and at CGB this year. Harvest hours at CGB were a definite bonus, and the daily hands on work is something Chris really enjoys. Chris plans to earn his CDL certification in the future, and hopes to be working for CGB full time.
Tim joined cooperative education in January, and began work at S. G. Swine LLC. Tim has a long term goal of working as an electrician or in agriculture. He enjoys working with the livestock and also working on equipment and machinery at the farm. Tim states that he likes that his cooperative education job helps him learn skills that apply to his future.
Shepherd also joined the cooperative education class in January. She has a plan to be an elementary teacher after receiving her bachelor's degree. In order to add to her educational experiences, Shepherd is spending her afternoons in the West Central Elementary school observing and interacting with children under the supervision of Mrs. Klossing and Mrs. Lafary. Shepherd has enjoyed observing how experienced professional educators deal with the ups and downs of every day work with children, and applying skill to help children reach educational goals.
Todd has spent the afternoons this school year working at Oak Lane Rehab in Stronghurst. He is employed as a dietary aid, but also shadows in the maintenance department. Todd hopes to continue working at Oak Lane after graduation, with a goal of becoming employed full time with the maintenance department in the future. Todd would also like to own his own mowing business someday. When asked what he likes about working at Oak Lane, Todd stated that he really enjoys being able to help people, and he enjoys working toward a full time job.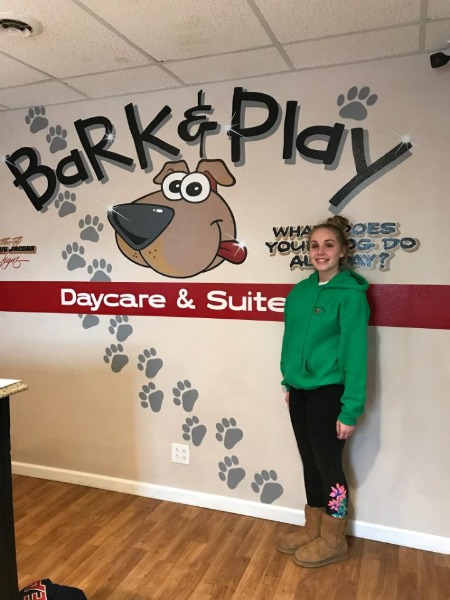 Tori joined the co-op program in January. Her goal after high school is to earn a degree from University of Wyoming in animal science, and then hopes to work with exotic animals in a conservation setting. Tori is spending her afternoon co-op days this semester at Bark and Play in Burlington working hands on with the dogs. Tori finds the opportunity to work with the animals there helps in becoming more skilled at identifying animal behaviors in animals that are not necessarily known to you.
Taylor has spent the year working at Oak Lane Nursing and Rehab in Stronghurst. Taylor took the CNA course at Oak Lane last summer, and intends to continue her education toward a nursing degree in the future. Taylor enjoys the opportunity to help the residents with their daily needs, and looks forward to a career that will allow her to continue helping people.
Lowrance started the year working at Scott's Equipment and then moved to Robert's Tire in Burlington. Lowrance enjoys working with the other employees at the shop, and especially appreciates the opportunity to work hands on during his job. His long term plan is to continue working at Robert's and perhaps someday open his own automotive shop.
Teressa has worked at Schar's Vet Clinic and also at Quilt's More in Stronghurst. Teressa hopes to pursue a degree in Vet Science and has enjoyed the opportunity to earn money while developing employment experience.
Colyn is employed by Independent Refrigeration and Heating in Monmouth. He enjoys being able to jump right in to the professional responsibilities of the job, and appreciates the connections he has made to the professionals in the field. He plans to attend Midwest Technical Institute in Moline while continuing his employment with Independent. Some day he hopes to own his own HVAC business.
Kiersten is working toward a medical career. She has spent her co-op year working at Henderson County Health Department, and at the Current. Kiersten says the best thing about co-op for her has been that it helped her determine her career path in nursing.
Tim is very interested in a career in technology. He has been working at Pixel's PC in Burlington for his co-op assignment, and plans to attend SCC next year to pursue an associates degree in Biomedical Technology. Tim very much appreciates the professional connections he has made at Pixel's PC, and enjoys the opportunity to work with technology while he is there daily.