Working...

West Central Middle School Science Fair gets 'Hand-led"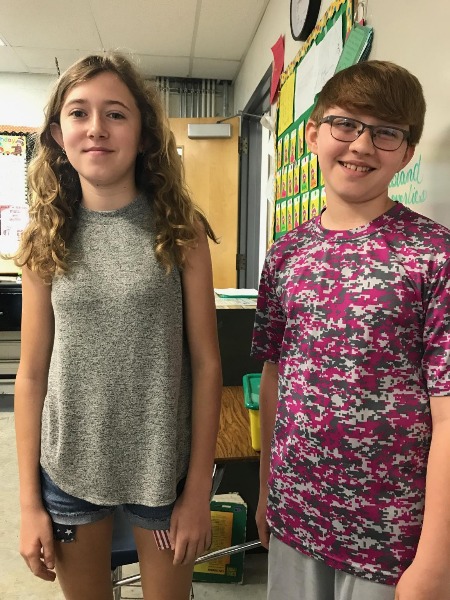 Alicen is the 2018 West Central Middle School Science Fair Champion.
Alicen, a Seventh Grade student at West Central Middle School won the competition with her project on preservatives in fast food sandwiches.
The project was an extensive 3- month study of the decomposition of hamburger patties from three fast food restaurants, and a control patty from her own kitchen.
Alicen and her project which included a slide show and a presentation from Alicen herself, won Best Of Show scoring a perfect 290 points ( 100%).
Coming in a very close second, for Honorable Mention in Science fair '18, Connor also scored a perfect 290 on his project: "Light Refraction Through Various Densities of Media". Connor's project used a laser to penetrate 3 different densities of gelatin: 1 tinted red, 1 blue, and and a control which was untinted. Connor's excellent project examined the properties of light and color, density and diffraction.
Alicen enjoys being in the school choir, is looking forward to summer vacation and being an 8th grader next year. Connor enjoys sketching and hanging out with his dog Buster, and is looking forward to getting a college degree in Zoology.
Congratulations to these amazing West Central Middle School Students!