Working...

Successful Financial Aid Night!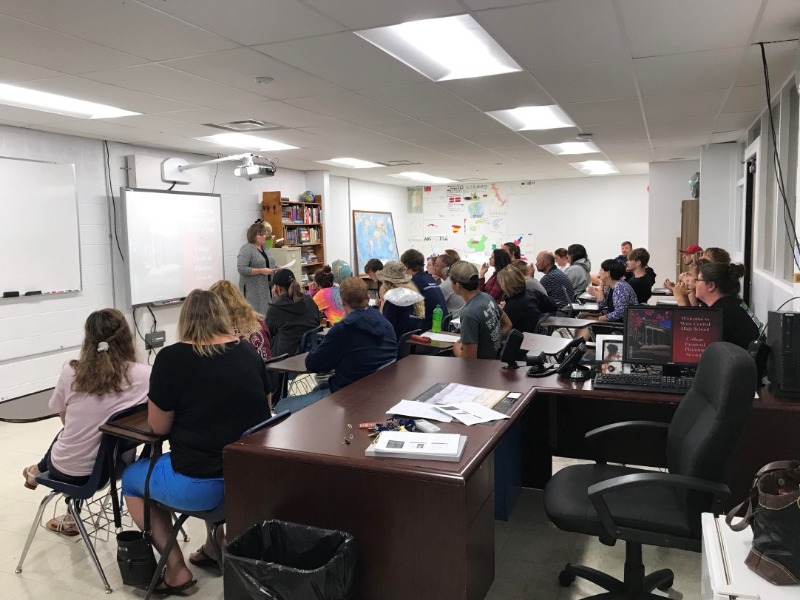 Thank you to Jayne Schreck from Monmouth College for presenting!
Over 25 parents and students attended Financial Aid night on 9/6/2018 at WCHS. The audience learned about different types of financial assistance including: scholarships, grants, private funding, work-study, and various loan options. Parents and students were also shown the steps to fill out a FASFA to apply for federal financial aid. An additional topic of the night included what to consider when planning how to pay for college. These considerations included: estimated family contribution (parental/student income and assets, family size, and the number of children in college at the same time), gift assistance, out of pocket costs, and military benefits. All schools are required to have a net price calculator that can be located on a college/university's website. A net price calculator is a great planning tool which will allow the student and family to estimate what it may cost them to attend that school.
The FASFA should be filled out and submitted online as soon after October 1 as possible. The earlier it is filled out and submitted the better chance you have for aid as they only provide assistance until the funds run out.
Helpful websites shared regarding financial aid:
www.isac.org -Illinois Student Assistance Commission
www.studentaid.ed.gov -Federal Student Aid Programs
https://fafsa.ed.gov/ -Free Application for Federal Student Aid (FASFA)
https://fsaid.ed.gov/npas/index.htm -Create a Federal Student Aid Login/Password used to sign the FASFA or to sign electronic loan documents.
www.irs.gov -Educational Tax Credits and Benefits or to Obtain an official Tax Return Transcript (used on FASFA)
www.collegeboard.com -College Planning Resources
www.fastweb.com -Scholarship search site
https://app.myscholly.com/monmouth -Free app to search scholarships (must use the link)
www.mellinger.org -Mellinger Foundation Scholarship
Financial Aid Night is a yearly event. Look for the date in Fall 2019!