Working...

Book Fair 2018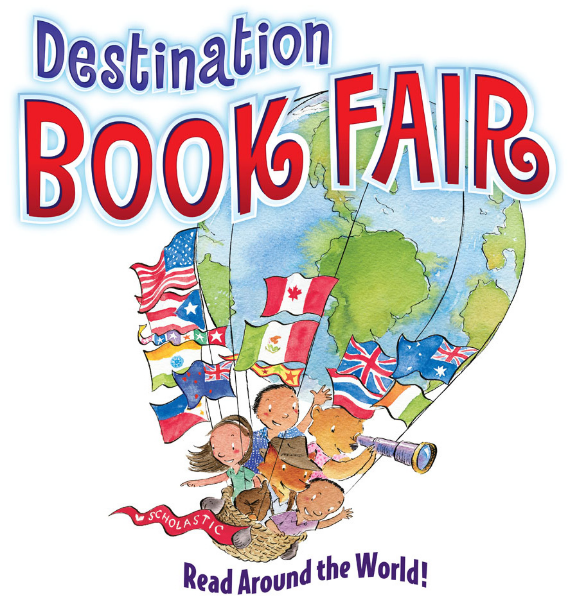 Our Scholastic Book Fair is scheduled for October 15-19, 2018. It is open from 8:00 - 3:30 through October 17th. The book fair will be open during parent-teacher conferences on October 18th until 7:15 p.m. It is open on October 19th from 8:00 a.m. until 11:30 a.m. We invite you to our school to share in this celebration of books and reading. Not only does the Book Fair help raise funds to purchase essential classroom and library resources, it encourages reading among our students.
As students grow older, it is so important to keep books in their lives. Students who remain readers now are more likely to be lifelong learners. Readers develop larger vocabularies, a greater knowledge of the world, and higher academic achievement. In fact, studies indicate that being a reader is more predictive of success than intelligence, economic background, or gender.
Our Book Fair provides a wide variety of books specifically selected to appeal to elementary through middle school interests. Students will discover books that are entertaining, inspirational, and a resource for dealing with emerging emotions. In addition, our Fair will have bestsellers that adults will find interesting and useful.
Come browse and find books that can help your child stay connected with reading. At our Fair, we will also have a Classroom Wish List board on display for anyone interested in helping our teachers add more books to their classroom library shelves. Classroom libraries reinforce positive learning environments and provide all students with greater access to books.
We will again be participating in Scholastic's All for Books program. For each donation of a $1.00 or any spare change collected, Scholastic will match the monetary donations raised with a donation of up to one million books to non-profit organizations dedicated to helping kids and families in need. All the money collected goes directly to purchasing more books for our school.
Prices in the flier do not include tax. Extra money will be needed to pay for the tax on the book(s). The tax rate is 7.25%.
If for some reason you are not able to attend the Fair in person, we encourage you to discuss the Book Fair with your child to determine what books he or she may want to add to their personal collection. There is the ability to order from the book fair online. The online book fair includes an expanded selection of books, from preschool through adult. Orders placed through the online book fair ship free to the school. The online book fair website is: http://www.scholastic.com/bf/westcentral235.
The online book fair is available October 10 - October 23, 2018. If you do not wish to send money with your child to school, this is an excellent option to obtain books from the fair.
We hope you will help make the Book Fair a big success and thank you for your support.