Working...

Patriot's Pen Winners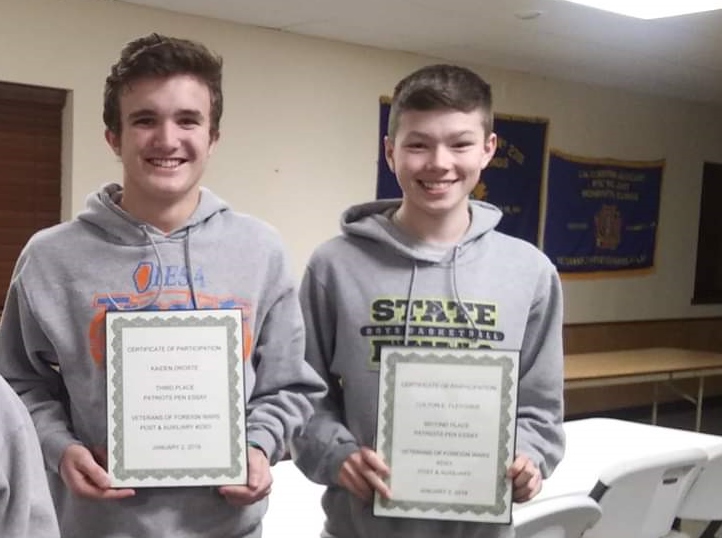 Each year, the Monmouth VFW sponsors the Patriot's Pen writing contest. The topic this year was "Why I Honor the American Flag." Two West Central eighth graders were honored for their entries at a reception on January 2nd. Colton received second place and Kaiden received third.
Congratulations, boys and WRITE ON!