Working...

Kindergarten Catapults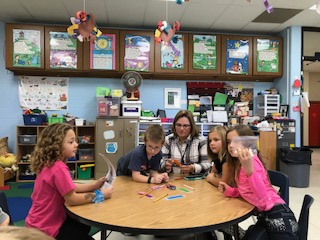 Loud cries of wonder were heard in the kindergarten classrooms at West Central Elementary recently.
Students made popsicle stick catapults and then tried them out by shooting marshmallows around the classroom. The activity began with students listening to the story Mother Bruce by Ryan T. Higgins. Bruce, a grumpy old bear, ends up taking care of some baby goslings because they think he is their mother. Bruce tries different ways to get them to go away. He even tries to shoot them into the air with a slingshot. Bruce finally gives up and they all migrate together by taking a bus to Florida.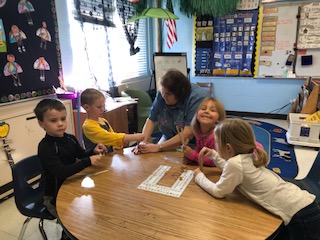 Then student groups worked together making a catapult out of rubberbands and popsicle sticks. Groups discussed how to modify their basic catapult so the marshmallows would fly higher and farther.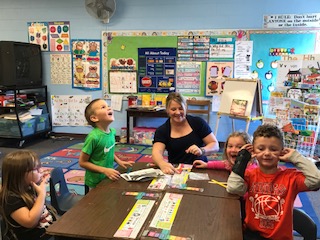 This STEM activity was a great and fun way to pair reading and science.