RevTrak - Online Payments for Lunch and School Fees
Attention Families!
Online payments are now accepted through RevTrak!
Pay when it's most convenient for you with a computer or mobile device at https://wc235.revtrak.net/. This district Web Store even integrates with Skyward!
Save time and be confident that your payment makes it where it needs to go. You can pay online with debit, or credit cards.
The link can also be found at the top of the school webpage at www.wc235.k12.il.us by click on E-Pay (RevTrak).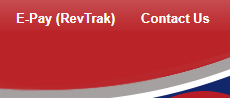 Please contact: shultz-jaime@wc235.k12.il.us or by calling the West Central District #235 Unit Office at 309-627-2371.
West Central C.U.S.D. #235 is currently accepting online payment for fees like these:
Lunch and School Fees
Make your payment in 4 easy steps…

Create a RevTrak account using your
email address and a password.

Log in to Skyward Family Access.
(Steps 1 & 2 are reversed when starting in Skyward.)

*Future transactions won't require
two-step log in if starting your payment
on the Web Store!

Click on "Purchase Food" or "Purchase Fees" to view account balances. Click a quick pay button or enter your payment in the amount field.

If using a mobile device, scroll down to view balances or fees.

Make selections and click "Add Selected to Cart".

Enter your payment method and place your order.

After your transaction is processed, you will receive an email confirmation and your student's Skyward account will be updated.